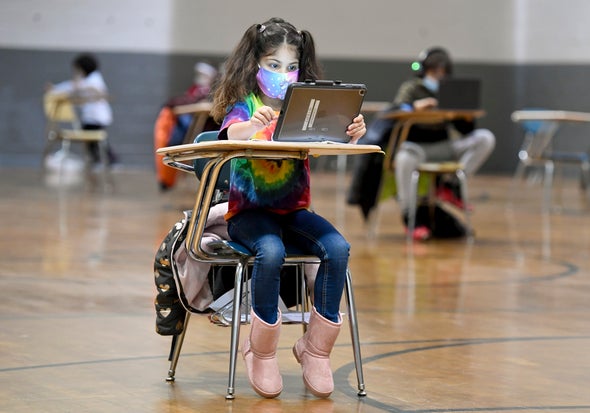 Schools are out in Maryland! For many students, parents & teachers, it has been a challenging educational experience.
Officials in Maryland delayed openings for as long as possible, prioritizing the health and safety of students. However, many believe that schools should have remained open all along:
A child's education and social experience should not be compromised by a virus that is virtually non-transmissible and non-life threatening to them! I will continue to fight against the hypocrisy of shut-downs to preserve a positive and engaging educational experience for all. It's why I'm advocating for School Choice and Educational Freedom in Maryland.
Have a great summer break and here's to returning to normal in the Fall!
---
Maryland Delegate's Scholarship Deadline Extended!
The deadline to submit the Maryland Delegate's Scholarship has been extended to June 20th. This deadline only applies to applicants residing in the legislative district of Delegate Fisher. Students attending an institution based in Maryland are eligible for the award. Please use the link below to apply:
Delegate's Scholarship Application
---
Check Out My Podcast
Check out my podcast - Mark and The Millennials.
Listen to the unique divide between the Conservative Millennial and Baby Boomer generations.
You can listen to Mark and the Millennials on Facebook, iTunes, and Spotify. New segments are posted each week! Here's a link to our most recent episode:
---
Yours in service,