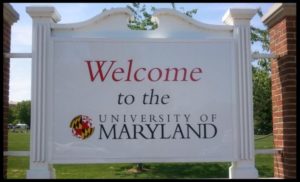 One of the first actions of the 2018 Maryland General Assembly was to overturn Governor Hogan's veto of HB 694.
The bill prohibits colleges from asking applicants if they have a criminal history.
As a result of this legislation, your child's roommate could be a dangerous felon. Moreover, HB 694 prohibits the college from any knowledge or disclosure of past offenses, including sexual assault.
I voted with Governor Hogan to protect students and children.
---
Democrats Throw Tantrum
Senate President Mike Miller and other top Maryland Democrats chose to skip a bipartisan breakfast with Governor Hogan. The purpose of the breakfast was to discuss the 2018 budget.
Maryland Democrats are upset about "how Governor Hogan released the details of his budget." Senator Miller attacked Governor Hogan unnecessarily and took his rant to the Senate floor.
Governor Hogan is constitutionally required to submit a budget. It's a shame that Senator Miller can't work with the Governor.
---
Real Estate Agents Required to Register Voters?
Delegate Lewis introduced HB 55, which requires real estate agents to provide voter registration forms at closing.
Realtors throughout the state were very upset that politics would be injected into a business transaction, oftentimes the largest transaction of an individual's life.
Everyone has a personal responsibility to register to vote. It is not the responsibility of Realtors!
Thankfully, the Economic Matters Committee killed this bill!
---
Yours In Service,