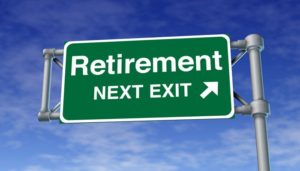 Each year, Marylanders are forced to move because of retirement income taxes.
Governor Hogan and the Republicans have worked tirelessly to end the practice of taxing retirement income. Here are some examples:
SB 996 The Hometown Heroes Act increases to $15,000 the deduction individuals may take provided they are 55 years of age. I voted for this bill.
HB 296 Retirement for Corrections Officers extends the $15,000 deduction on retirement income to Correctional Officers. I voted for this bill.
HB 802 The Retire in Maryland Act eliminates income taxes on retirement income for all Marylanders. Maryland Progressives were too busy spending your retirement income, so they killed this bill.
Rest assured that Governor Hogan intends to make Maryland a retirement-friendly state.
Please watch my video about eliminating retirement income taxes for ALL Marylanders.
---
Thank You!
Thank you to everyone who attended our Backyard Bash! Your support enables me to communicate directly with you and cover issues that are frequently ignored by the media!
Pictures to follow!
---
Yours In Service,