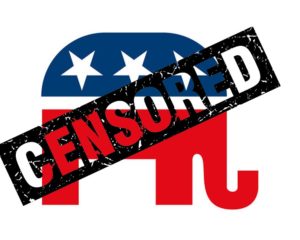 HB 1654 prohibits Internet Service Providers (ISP's), such as Verizon, AT&T and Comcast, from throttling some content.
Facebook & Google have admittedly and wrongfully censored user content based on political leaning. Yet, House Democrats rejected an amendment that would prohibit Facebook and Google from engaging in censorship.
It is clear that Progressive Democrats in Maryland support censorship - when it benefits them!
---
Absentee Fraud
SB 730 prohibits municipalities from asking absentee voters a reason for not voting in person.
Currently, 10 municipalities in Maryland permit illegal aliens to vote in their elections. No-excuse absentee voting may encourage voter fraud. Republicans offered an amendment that would prohibit illegal aliens from voting in municipal elections. Maryland Democrats defeated the amendment.
Once again, Progressives are putting illegal aliens above law-abiding citizens and threatening the integrity of elections.
---
Backyard Bash Fundraiser
Please join me for my Campaign Kickoff Backyard Bash! It will be an evening of great food, drinks, friends & fun!
Click here to get your tickets!
I look forward to seeing you on May 5th!
Yours In Service,