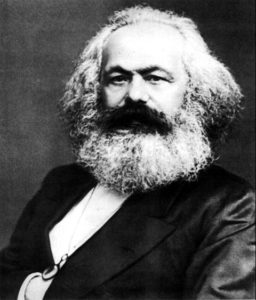 Attorney General Brian Frosh is suing the Federal Government over the Tax Reform Bill.
While the Federal Tax Reform Bill will save Marylanders $2.8 billion in 2018, Annapolis has other ideas. Frosh is challenging the "constitutionality" of the Tax Reform Bill. Apparently, keeping more of your own money is unconstitutional according to Maryland Democrats.
Brian Frosh believes that you do not have a constitutional right to your hard earned money! There's another man in history that believed the same. His name is Karl Marx, the father of Communism. It has failed everywhere it has been tried.
Nevertheless, Frosh is writing his own Communist Manifesto.
---
Banning Youth Contact Sports?
Del. Hill is introducing a bill that will ban youth contact sports. The bill will affect sports such as youth football, soccer, wrestling, hockey and lacrosse for children under the age of 14. The bill proposes to ban contact sports on public property.
As a father and longtime coach, there is no doubt that invaluable life lessons are learned from youth sports.
What do you think?
Send me your thoughts on the matter!
---
Yours In Service,