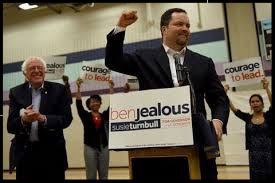 In 2014, Marylanders were tired of Governor O'Malley's tax & spend policies. In all, O'Malley increased taxes & fees more than 40 times.
Then, Governor Hogan was elected to Change Maryland.
Now, Progressive Democrats have nominated a full-fledged Socialist - Ben Jealous. He has been endorsed by socialist Bernie Sanders!
Mr. Jealous promises the impossible to Marylanders - Everything will be FREE!
They've gone so far left that it'll be like Martin O'Malley Part Deux!
---
Southern Maryland for Hogan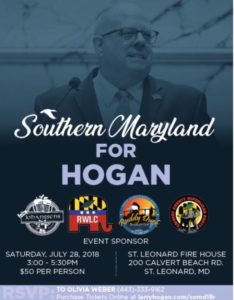 Please join me in welcoming Governor Hogan to Southern Maryland on July 28th. You can purchase tickets by clicking here.
---
Yours In Service,